Jaime Rivera – Project Manager 
Jaime Rivera is a third year Computer Science and Engineering student, and the Project Manager of the Unmanned Aerial Systems Engineering Service-Learning Team. Being part of this project provides him an opportunity to help (KARE) and walnut tree producers with the detection of nematodes in walnut trees. Academically, Rivera is interested in software development, and has been working in Unmanned Ground Vehicle Research while striving to get a bachelor's degree at UC Merced. Rivera hopes to become a leading expert in the field of Computer Science and AI. Rivera plans on using theses skills to improve the world by creating innovating software.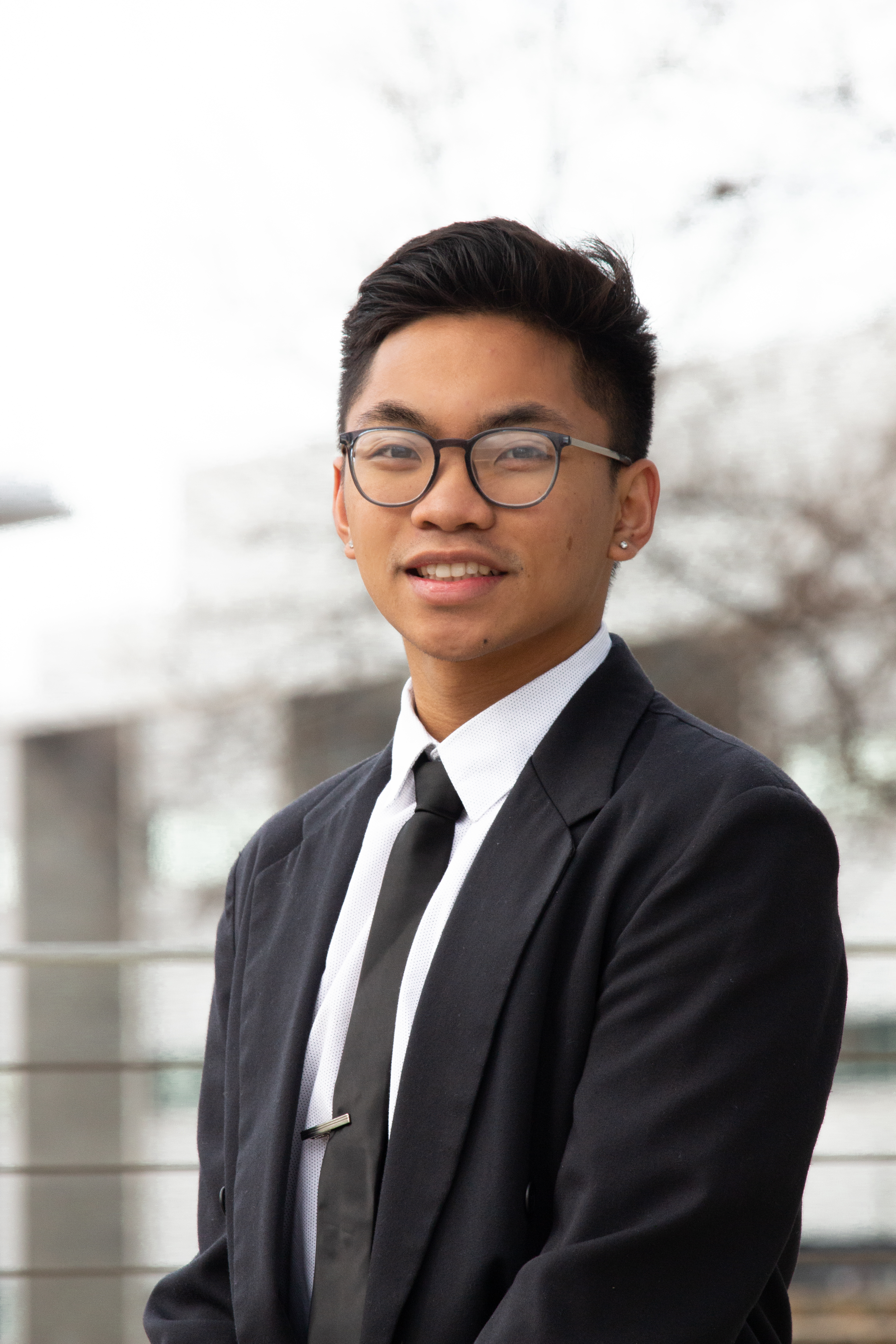 Daniel Victor Siapno – Team Member
Daniel Victor Siapno is a second year Mechanical Engineering student and is a team member of the Unmanned Aerial Systems team. Siapno is using this Engineering Service Learning program to gain more knowledge about what problems are in the real world. He plans on using this experience as a way to give back to the community and learn new skills along the way as the project goes on. Siapno hopes on becoming an engineer that works as a builder and designer to help people in need.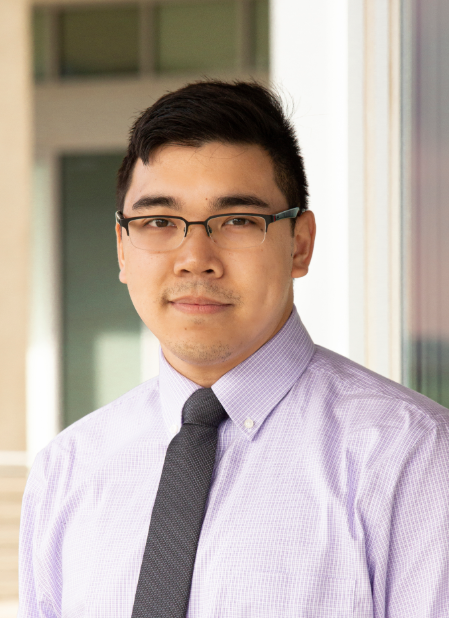 Matthew Gonzales –Team Member
Matthew Gonzales is a fourth-year student pursuing a B.S. in Bioengineering and a member of the Unmanned Aerial Systems Engineering Service Learningteam. Joining the UAS team allowed him to be introduced to thermal imaging and the use of drones in agriculture. As a member of the UAS team, Gonzales is working on the ability of computers to analyze data from thermal images taken by drones. Gonzales wishes to use concepts from this project and integrate them into future developments of medical imaging. In the future, Gonzales hopes to be able to design his own medical devices.
David Garcia - Team Member
David Garcia is a third year mechanical engineering student pursuing a Bachelors specifically within renewable sources. Mr. Garcia is a member of the software subteam, User interface, of the Unmanned Aerial Systems project at the University of California, Merced. As he gains experience by working in an environment like those in actual meetings that engineers do to this day, he will take this agricultural knowledge and apply it to any other project that he endeavors in the future. When he earns his bachelor's degree in Mechanical Engineering, he will hopefully be in an internship down in San Diego as that is where he is from working with Solar Turbines as that is the job he strives to get.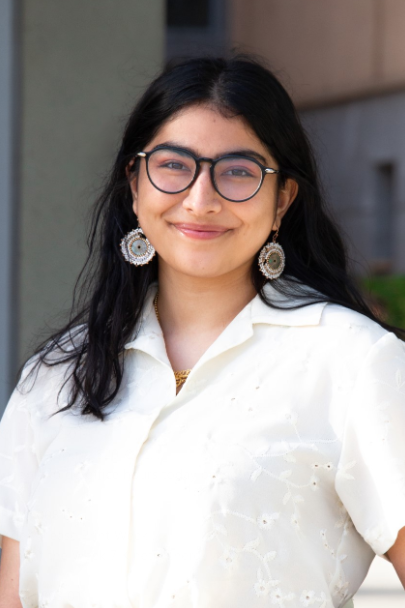 NOORULAIN IRSHAD – IPO
Noorulain Irshad is a first year Computer Science and Engineering major, and they are also the IPO for the Early Nematode Detection Service Learning project. Irshad joined the Early Nematode Detection project because their grandfather instilled in them a passion for agriculture, and they wanted to learn how to use their computer science background to help improve local communities. They also plan on gaining a better insight into solving real-life problems with a team and learning how to build user-friendly products. Irshad has an interest in coding and robotics and plans on becoming a software developer after graduation.
Leonard Moreno- Team Leader
Leonard Moreno is a first year undeclared student hoping to get a bachelor in biology. I chose to be a part of the engineering service learning team in the unmanned Ariel systems software component because it takes learning to a new level instead of reading about research and development you can be a part of it. Academically, Moreno enjoys exploring the use of energy efficient technologies. One of my professional goals would be to help minimize the water and food insecurities all around the world.
Jewell Graham – Team Member
Jewell Graham is a second year Mechanical Engineering student interested in discovering ways technology can better the world around us. Graham is a member of the Unmanned Aerial Systems Lab Engineering Service-Learning team. She has been awarded the title of Project Lead The Way Scholar from a prior engineering service-learning project. She joined the team with the goal of a future career in the engineering field to help better her community. The mission of the Unmanned Aerial Systems was what drew Graham to the project, the use of technology to try and help the Central Valley of California.
LUNA LYNN – Team Member
Luna Lynn is a second year student pursuing her Bachelors in Computer Science and Engineering with a focus towards software engineering. Ms. Lynn is a member of the software sub team of the Unmanned Aerial Systems project in the Engineering Service Learning Team. Participating with this project provides her experience and a meaningful opportunity to assist the agriculture industry that is vital to California, the Nation, and the World. Born and raised in the Central Valley, Ms. Lynn anticipates taking the experience she's built up over the years and will learn to join internships between studies at UC Merced.
ELISA GONZALES – Finance Officer
Elisa Gonzales is a third year Mechanical Engineering student and Finance Officer for the Engineering Service-Learning Unmanned Aerial Systems (UAS) team. As a central coast native, Gonzales joined the team to gain more knowledge on agricultural technology development and team leadership. Through this project Gonzales hopes to learn about different types of agriculture problems in order to develop engineering solutions for them. Academically, Gonzales hopes to specify and grow her knowledge on agriculture technology  where she hopes to reside her career in. After graduation, Gonzales 
hopes to peruse a career in agriculture development and water sustainability in production growth and production.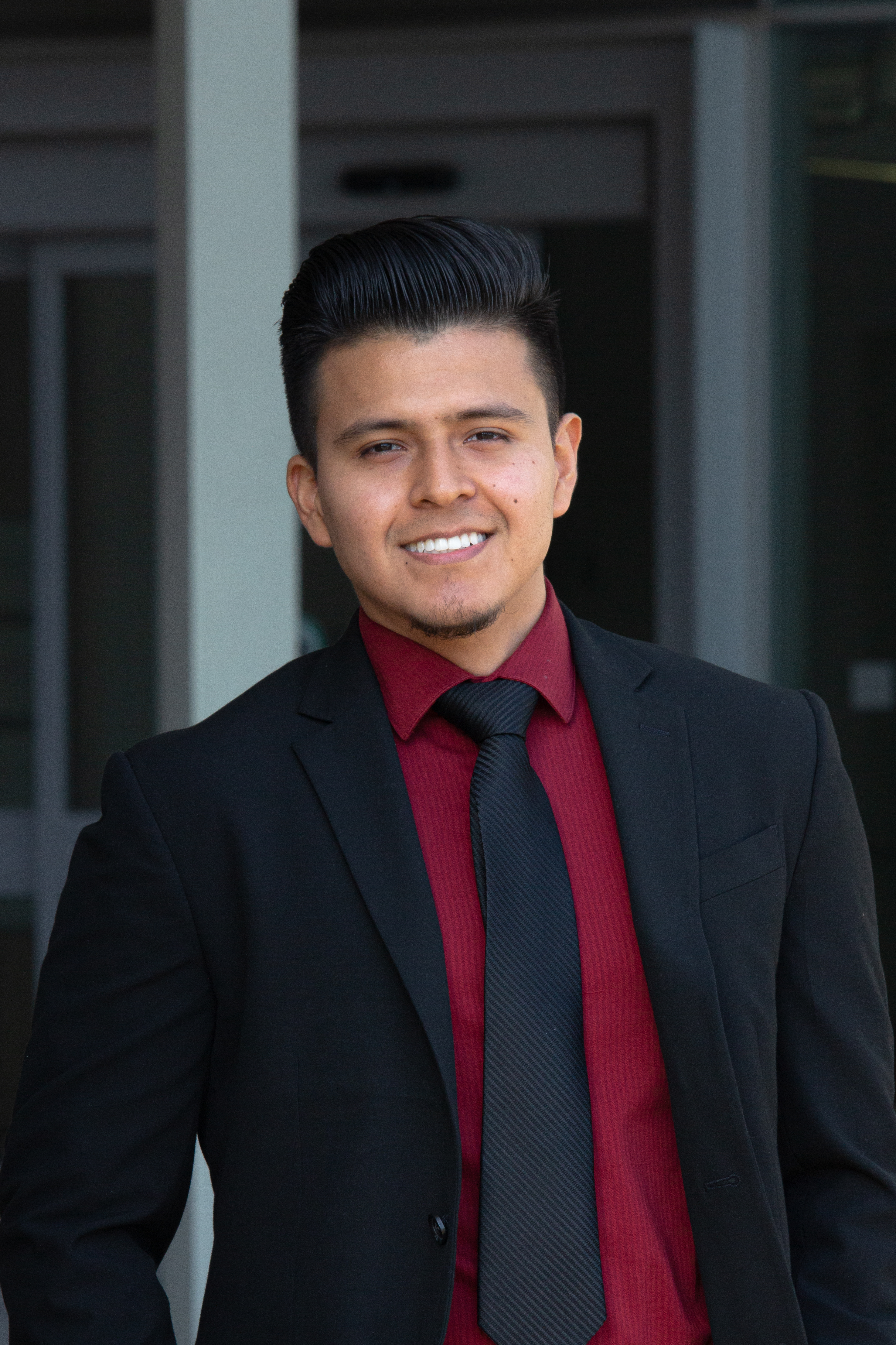 Brian Matamet – Communications Officer
Brian Matamet is a third year Computer Science and Engineering major, and the Communications Officer for the Engineering Service Learning, Unmanned Aerial Systems (UAS) team. Eager and ready, Matamet is hopeful of the project's opportunity to create a positive impact for the community using engineer driven solutions and problem solving. Working with the team, he hopes to reach an important milestone for the project using his knowledge in software development and computer vision.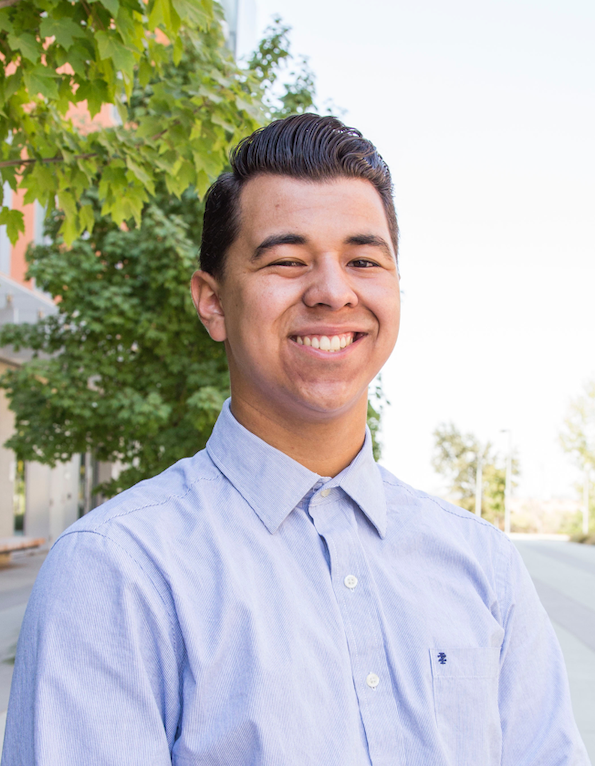 Adrian Huizar - Assistant Project Manager
Adrian Huizar is the Assistant Project Manager on the UAS team. In his time as an undergraduate, Adrian studies Mechanical Engineering and is currently a fourth-year student at UC Merced in pursuit of his Bachelor's degree. Adrian has worked as a member of the restoration crew at the Castle Air Museum in Atwater, CA, where he worked on planes such as P-51 fighter jets and B-52 Bomber Planes and also has mechanical and manufacturing experience at In-N-Out burger and Foster Farms . Adrian is on pace to graduate in the Fall of 2020.